Resist
by Missy Johnson
Publication Date: December 9, 2014
Genres: Contemporary, Romance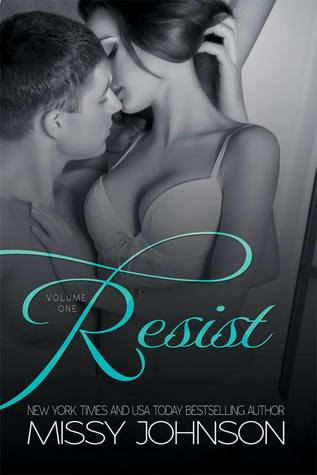 Synopsis
Position vacant…
Successful, attractive male requires a full-time, live in assistant.
Please note; this is no ordinary position.
If voyeurism and explicit fantasies are likely to offend, do not apply.
The successful applicant will be female, attractive and very self-confident.
I am not looking for a slave, or a submissive. I'm after a challenge.
Fight me. Resist me and you will be rewarded…
Review:
Review Overview
Summary : Fast paced and sensual. I love it.
From the beginning, I was super excited. The blurb, unique and catchy had me from the first word. I haven't read anything else by Missy Johnson, so I decided to give this a try. Fast paced and packed with emotion and sensuality, it's a different take on plots I've read of before.
We meet Charlotte, she's good looking and educated, and by all means should have the world in the palm of her hands at this point in her life, but she doesn't and she can't figure out where it all went wrong. She answers an ad to work for a mysterious and rich bachelor, Jaxon, and its nothing she expected.
Charlotte came across really well for me. She has real motivations for answering the ad, a real motive for trying to find out more about Jaxon. Jaxon on the other hand is nothing of what I was expecting. I flipped through the opening pages just expecting an eccentric billionaire and I got so much more. While we don't discover everything about Jaxon in this volume, I am intrigued to find out more about him, and his mysterious past and motivations.
I have to say that I am disappointed that this is a series instead of a stand alone novel, but I can see why Missy has chosen this format. I enjoy the tempo of the story and the complexity of the characters, but I do think this would have worked better as a compiled story. It does end in a cliffhanger, as I am sure all five parts of the series will end, but I loved it.
I'm going to be reading part two as well. Well done Missy. Thanks for giving me something original and refreshing to read.
About Missy Johnson
Missy lives in a small town in Central Victoria with her husband, and her confused pets (a dog who think she's a cat, a cat who thinks he's a dog…you get the picture).
When she's not writing, she can usually be found looking for something to read.